Margaret Ellen Bridal Calls 30Avenue Home!
January 4, 2018
Exclusive Bridal Boutique Offers Something New in South Walton Inlet Beach, Fla. (January 3, 2018)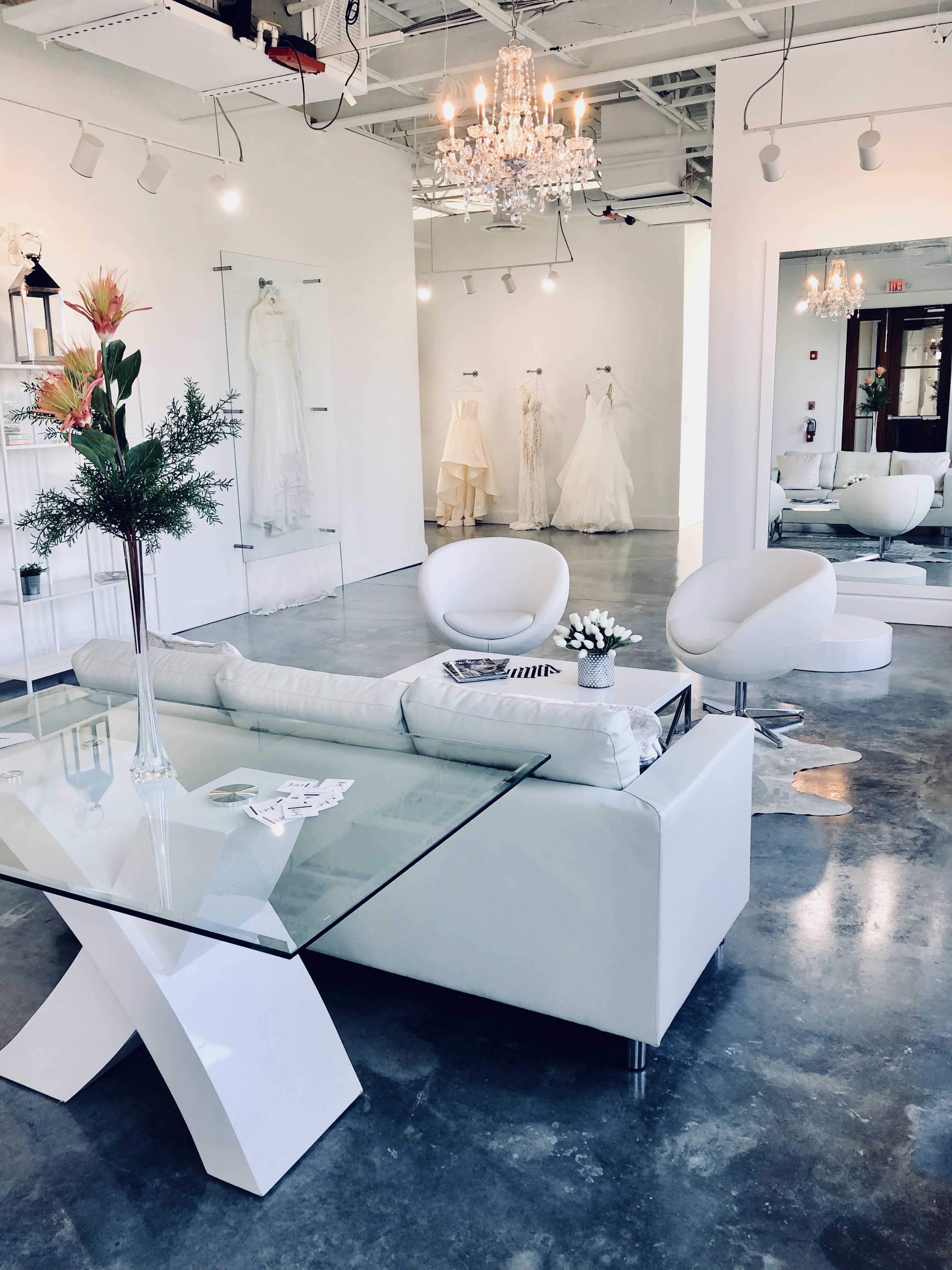 Maggie Matthews and Barbara Artman announce
the opening of their brand new bridal boutique, Margaret Ellen Bridal.  Located in the bustling 30Avenue,
the only bridal boutique in South Walton promises unwavering dedication to creating the most lavish and
effortless shopping experience for every bride that walks through their door.
A native from Mississippi, Maggie Matthews, always dreamt of pursuing a career involving wedding gowns.
Although she spent many years as an elementary school teacher, her dream is now coming to fruition as
she opens her new bridal boutique with her mother, Barbara Artman.
Margaret Ellen Bridal has officially opened its doors to all brides on January 3, 2018.
The boutique carries a host of well-known dress designers including Blue Willow by Anne Barge,
Blush by Hayley Paige, Hayley Paige, Liancarlo, Marchesa Notte, Martina Liana, and Nouvelle Amsale.
Margaret Ellen Bridal plans to host a trunk show once a month, offering each designer the
opportunity to showcase their line twice a year. Accessories will also be carried in store
and will feature designers La Gartier and Sara Gabriel.
The team behind Margaret Ellen Bridal is dedicated to providing old-world customer
service in which store visits are by appointment only and will only host one bride
at a time to ensure all of their needs are met.
"We want each bride to feel incredibly special at their appointment," says Matthews.
"This is the most important dress you can buy and that alone warrants a bride to
receive the most memorable wedding dress shopping experience by providing impeccable
customer service and dedication to the bride."
Prior to each appointment, the Margaret Ellen Bridal Consultant will have gathered
information from the bride about her style, vision, price point and any other pertinent
information. This will enable the consultant to gather a small selection of gowns for
the bride to try on and eliminates the bride being overwhelmed with too many dresses to
choose from. Brides may also browse through the other gowns available if they choose.
Throughout the appointment, the bride's guests will also enjoy sweet treats and libations
while relaxing in the comfortable sitting area.
Margaret Ellen Bridal is located on the second floor in the shops of 30Avenue, above 30A Olive Oil Company.
The boutique is open Tuesday through Friday from 10 a.m. – 6 p.m. and on Saturday from 9 a.m. – 4 p.m.
For more information on Margaret Ellen Bridal, please visit www.margaretellenbridal.com
or on Facebook at www.facebook.com/margaretellenbridal.